Apple
Published on julio 21st, 2009 | by admin
0
Top 5 Reasons Why You Should Switch to a Mac.
Apple's Macintosh computers, or better known as "Mac", has been around as long as Windows, but only recently gained popularity. Macs has been rising so fast that now people often relate the word "expert" to Macs. So, lets count down the top 5 reasons to use a Mac.
5: Boot camp
Lets start with the basics. You like Windows? You CAN use windows… while using one of the most tough, advanced and zen-like laptop. Or if you still use a CPU, desktop. But really, apple's hardware is enough to sell their products. I have dropped my Macbook a dozen times while transporting(lid closed), and it still works. The MagSafe charger port saves your laptops from those people who always trip over your cable. Sure other companies has laptop with better specs, but do they survive a fall where it bounces? Think about that.
4: Spotlight

Organizing your files is vital to using Windows , as you lose something, you lose it forever. Trust me, I lost plenty of files before. But using a Mac, you can slack quite a bit by using spotlight. What it does is it search your entire Mac for that file you name, all while you are watching that youtube video or tweet stream. All you need to do is to click the icon of a magnifying glass (or command-space for the cool kids) and type in the search term. Within a few seconds, a summary search results will come out. The summary is strangely accurate. In fact, most of the time, to find your most used apps, the first letter will do it. It is also filtered to file type, top hits, and dictionary. Yes, the killer feature is dictionary. No more opening web browsers for dictionary.com. Some word on the web you don't know? Spotlight it and you will know immediately.
3.iLife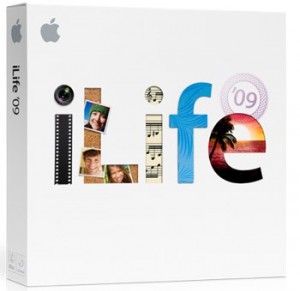 iLife is not a single "thing". Its actually 5 of the best entry-level creativity programs I ever seen. IPhoto is like Picasa, but this time, optimized for Mac. You can make movie out of your photo albums easily by sending it to iDVD, and adding songs from itunes. It can edit photos with the standard hue, tint, etc… and add filters to it without opening photoshop.
Did I mention you can organize photo in albums and get apple to print it out for you? That is cool too. Imovie is your standard basic movie editor, but much better then Windows movie maker. Hack, it don't hang every 2 minutes. GarageBand is used even by experts to edit podcasts and make music. Its so easy to use, even a 6 year-old kid can make his own song. It exports your songs to itunes, so you can show it off (and get shouted at) . iDVD lets you make menus in DVD, complimented by the rest of iLife. Lastly, iWeb, which allows you to make webpages on MobileMe easily.
Yah, my main point is this few programs are awesome.
2: Programs are now compatible
Still not convinced about switching? I am pretty sure your excuse is "There are so little programs for it!" If that is your excuse, you really need to get up to date. Since the Mac boom, everyone started programming for Mac. In fact, if you want a succesful program, just make a clone to a very popular windows program. For example, adium to replace live messenger and raptr for xfire. If you can name me more then 1 major program which is on Windows and not Mac, without a alternative, the program is probably too obscure.
Also, if you are too angry about not being able to use steam, you can also use boot camp.
1: The prestige
Now, really, why would you really want to use a Mac? Of course, it is to stand out among the crowd. After years of Apple's "I am a Mac" brainwashing, people have come to relate the term "Experts" to "Macintosh". Think about it. The main reason I don't use my Ipod touch or Mac in public places (eg. Mcdonalds) is to stop people from staring at that white fruit shining ever so brightly. I even met someone on the bus staring at my ipod at intimate distances. Words can never explain this. I will let the simpsons explain it.
.

God bless the Simpsons.
Zero : Y por que lo Recomiendo YO «GAby Menta» 😀

Via.TechXav.