Apple
Published on marzo 27th, 2010 | by GAby Menta
0
iPad "Beta" Testing Scam Wants Your Email Password.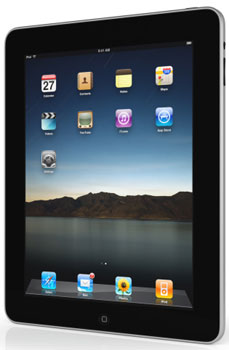 We've discussed the many ways sneaky hackers can gain access to your Facebook and Twitter accounts, but here's a new scam that's incorporating your lust for the iPad.
The scam starts with an email:
At this time we are actively searching for people who will be willing to test the new Apple iPad. The testing period will take only two months, after which you may keep it as compensation.
From there, the email provides a link to a colorful and active website, to which you'll innocently provide your name and email in order to be one of the 50,000 individuals to take part in the beta testing of the iPad. Beta? Hmm, well, considering the iPad would have already been tested out the wazoo before being released to the public, you can be certain that this is a scam. But that's not all. Find out why you should stay far, far away from this website when you read more.
There's a ton of other inconsistencies on the site (the front page says they have 50,000 iPads to «beta» test, while the FAQ's say 5,000), but the worst is this: one of the three steps you must complete to be a tester says you'll need to «tell your friends about it», which requires you to enter in your email and password to access your contacts. What's the first rule of thumb if you're going to sign up for anything online? Never give away your email password. If you do, you can bet your account will then be used to spam everyone you know.
via.geeksugar.com